My authorial persona has been a busy bee these last few weeks.
First, I was working on a Flash Fiction collection that I intended to put out in March. I didn't quite make it, but I did stick a story on that blog as a consolation prize. I will try to get that project finished and published before the end of April.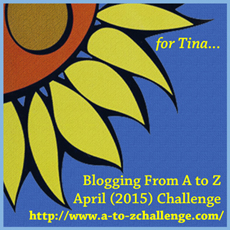 However… April has a pretty massive project of its own happening. I'm doing the A-to-Z Blogging Challenge and posting a flash fiction story every day (except Sundays).
I know, it seems illogical that I can finish 26 flash stories this month when I failed to even finish five last month. But I've kept up so far, including already completing one extra story that will become part of last month's collection when I finally finish it. 😀
So I don't know how active I'll be here over the next few weeks. I'll definitely try to pop in occasionally and let you know how it's going. But if you're interested in flash fiction stories in the neighborhood of 500 words each, go check out my blog over there.